The new Graphileon application permissions on functions and data are now available. They allow you to grant or deny access to use certain application functionality or to view or edit specific data. This is a key feature for any business application. We already had our dashboards, through which administrators can group functionality, but now we take it a huge step (actually, a leap) further.
In the very near future, Graphileon will check whether the following pattern exists:
(:IA_Function)-[:REQUIRE]->(:IA_Permission)<-[:ALLOW]<-()-[:MEMBER*0..]-(:IA_User)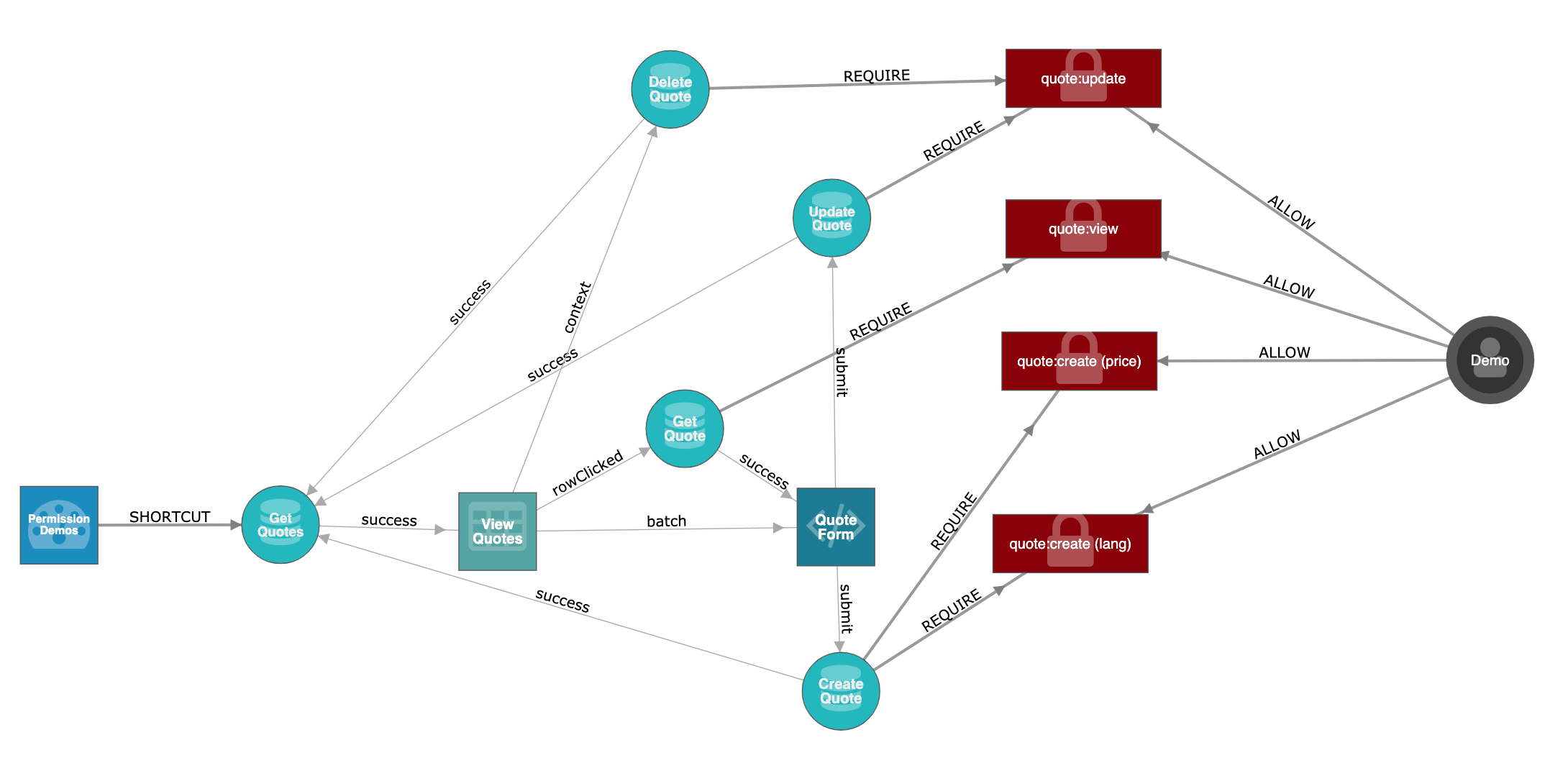 When it does, Graphileon evaluates the permissions (yes, you can configure multiple permission checks!)  before the IA_Function is executed.
You will be able to control the execution of Graphileon functions (queries, I/O functions and views) in three different ways:
By linking them to the right teams and users
By evaluating expressions that can contain parameters
By dynamically checking whether a certain pattern exists
The video below shows how the Graphileon application permissions work. Read more about it in our documentation.

With this new feature, you will have everything you need to control access, without writing a single line of code! Some frequent use cases:
Only allow certain people to update the graph by modifying nodes and relationships.
Just return a limited set of results from a single query, depending on which users executes it.
Grant or deny the possibility to write custom queries.
Get start with Graphiloen today and download your free personal edition.
---