Partnering with Graphileon
With our generic, graph-based application framework, we cover the entire spectrum of use cases for graph databases, from fraud detection to routing, from knowledge management to semantic product management and from network impact assessment to GDPR. By partnering with us, our partners have the ability to combine their specific domain knowledge with Graphileon's tooling. This offers them considerable benefits in terms of presenting convincing use cases to decision makers, as well as rapid and cost-saving prototype and application development.
In addition, our partners have access to a hosted version of Graphileon Enterprise at a reduced price, and they are entitled to a reseller fee when their customers decide to acquire their own Graphileon licence.
Our Partners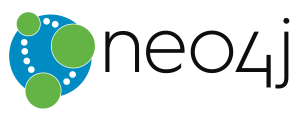 Neo4j, based in San Mateo, USA provides the Neo4j graph database technology, which enables organisations to unlock the business value of connections, influences and relationships in data: through new applications that can adapt to changing business needs, and by enabling existing applications to scale with the business. Graphileon is a solution partner of Neo4j.

Semantic PDM, based in Bavaria, Germany, specializes in consulting and implementation of semantic product data management solutions for a variety of clients in the field of manufacturing, covering processes of product creation management, product development and supply chain optimization. Together, Semantic PDM and Graphileon develop and market generic tools for data-modelling and data-entry, as well as for specific processes like image management, document management and multi-lingual product attribute management. Read more about this partnership.

PranaGEO, based in Bodrum, Turkey is a Research & Development company and provide solutions for research and software development for Data Science Projects. PranaGEO and Graphileon collaborate in the field of development of the core of the Graphileon platform, as well as on the integration of PranaGEO's VisualR and geoSpectRal products.

Envista Consultancy, based in Arnhem, the Netherlands, is an independent consultancy firm specialized in Information Technology support of agricultural research, with a focus on developing countries. Envista and Graphileon work together in the field of Graphileon training and consulting.