Partnering with Graphileon
With our generic, graph-based application framework, we cover the entire spectrum of use cases for graph databases, from fraud detection to routing, from knowledge management to semantic product management and from network impact assessment to GDPR. By partnering with us, our partners have the ability to combine their specific domain knowledge with Graphileon's tooling. This offers them considerable benefits in terms of presenting convincing use cases to decision makers, as well as rapid and cost-saving prototype and application development.
In addition, our partners have access to a hosted version of Graphileon's Server Editions at a reduced price, and they are entitled to a reseller fee when their customers decide to acquire their own Graphileon licence.
Our Partners
(in alphabetical order)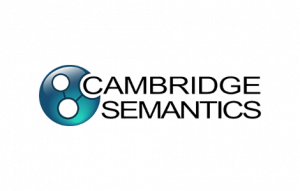 Cambridge Semantics Inc., The Smart Data Company®, is a modern data management and enterprise analytics software company that enables seamless access, integration and analysis of all enterprise data via a graph-driven data fabric architecture.
The company delivers products and solutions that enable IT departments and business users across life sciences, financial services, government, manufacturing, and other industries to accelerate data delivery and to provide meaningful insights across the organization at hyper-speed and scale.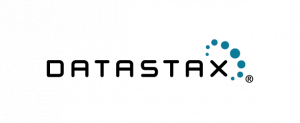 DataStax delivers the always-on, active-everywhere distributed hybrid cloud database built on Apache Cassandra™. The foundation for personalized, real-time applications at scale, DataStax Enterprise makes it easy for enterprises to exploit hybrid and multi-cloud environments via a seamless data layer that eliminates the issues that typically come with deploying applications across multiple on-premises data centers and/or multiple public clouds. For more information on DataStax, visit their website.

Graphmantics has been creating innovative Products and Solutions for SAP-centric Enterprise customers (and SAP) since 1995 and started our SAP journey in Walldorf, Germany in 1991. Graphmantics also provides SAP Advisory Consulting Services leveraging its IP in the areas of Digital Transformation (S/4HANA), Divestitures and M&A, and Data Optimization/Testing.

Memgraph, based in London, UK, is the vendor of Memgraph, an in-memory distributed graph database. Graphileon's openCypher capabilities allow users to manage data in, and build applications on top of Memgraph. For more information on Memgraph, visit their website.
A fully integrated and pre-configured Memgraph & Graphileon Personal Package can be downloaded from here.

Mydatalinx, based in Paris & Lyon, France, is an independent consultancy firm focusing on consulting, training and integration of IT-solutions in the field of Product Lifecycle Management. Together, Mydatalinx and Graphileon implement and support graph-based solutions.

Neo4j, based in San Mateo, USA , is the vendor of the Neo4j graph database management system. Graphileon supports the use of Neo4j for both application and data stores. Graphileon is a solution partner of Neo4j.

PranaGEO is located in Bodrum, Turkey and is a young Research and Development company and provides solutions for research and software development for data science projects and support clients with Consultancy and Education in the area of data science.
Graphileon and PranaGEO collaborate in the field of development of the core of the Graphileon platform, as well as exploring other cooperation between their products.

Semantic PDM, based in Bavaria, Germany, specializes in consulting and implementation of semantic product data management solutions for a variety of clients in the field of manufacturing, covering processes of product creation management, product development and supply chain optimization. Together, Semantic PDM and Graphileon develop and market generic tools for data-modelling and data-entry, as well as for specific processes like image management, document management and multi-lingual product attribute management. Read more about this partnership.