Graphileon 3.1. released, including an App Library!
Graphileon 3.1 is here! This latest version includes fixes, improvements and a number of new features that were requested by our users. The new App Library is the most visible new feature. It contains demos to inspire you and to get you started building your own graphy applications. We included demo configurations ranging from a simple "Hello World" popup to examples that show you how to work with Google Maps, Google Charts, API calls or how to create conditional application flows.
The App Library keeps growing, we add new examples every week and are open to suggestions from our users. Make sure to check it regularly!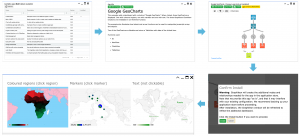 To download the free Graphileon 3.1. Personal Edition for Windows, MacOS and Linux, click the button below. Download
More room to play!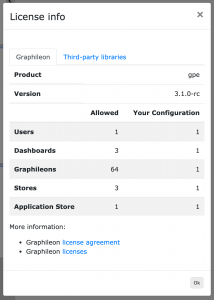 We decided to create more room to play and explore building Graphileon applications. Within the Personal Edition you can now build applications with more than 60 Graphileon function nodes.  On top of that, the latest Personal Edition allows you to have up to three dashboards that you can use to create your own configurations or to install two apps from the App Library.
Did you know that …
Graphileon functions are used to configure large parts of the Default dashboard and App Library functionality. In other words, we use Graphileon to configure Graphileon! This also means that the default configuration of Graphileon is a great place to look for inspiration! Another reason to start your Graphileon journey by clicking the button below!Download
---