Graphileon includes support for AnzoGraph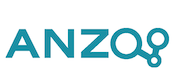 Wageningen, The Netherlands — June 13, 2019 Cambridge Semantics, the leading provider of modern data discovery and integration software for enterprise data fabrics, today announced the integration of Graphileon framework with its stand-alone version of AnzoGraph, a leading graph analytics database. Now that Graphileon includes support for AnzoGraph, its developers and customers benefit from Graphileon's market-leading ability to navigate, manage and visualize the content of multiple graphs.
The integration leverages both Graphileon's openness and Anzograph's new labelled property graph (LPG) capability that's unique to a Resource Description Framework (RDF) triplestore database. LPG on RDF updates the core capability of RDF to allow extra attributes on a triple. This allows solutions like Graphileon to perform analytics more readily. LPG on RDF is currently on track for approval at the World Wide Web Consortium (W3C).
"The combination of AnzoGraph and Graphileon's graph visualization technology enables our customers to enjoy fast, easy and accurate views of relationships, hierarchies and patterns within the data. This facilitates better investigations, root cause analysis, and new business insights," said Alok Prasad, president of Cambridge Semantics. "Companies using knowledge graphs to describe and harmonize diverse data can build their own analytics solutions using AnzoGraph and Graphileon. We provide the analytics scale, speed and value-add algorithms to get faster insights."
AnzoGraph is a native, massively parallel processing (MPP), distributed Graph OLAP database, providing advanced analytics at big data scale. AnzoGraph is based on W3C RDF open standards and has announced support for OpenCypher. This clears the way to develop solutions without vendor "lock-in" from proprietary technologies.
The Graphileon application development framework comes with a large set of stylable user interface widgets. These include grids, maps, charts, tree-views, and network visualizations. Users can develop insightful visualizations as they develop graph analytics. In addition, Graphileon components and the triggers allow for agile development and visualization of the application logic.
Tom Zeppenfeldt, CEO of Graphileon B.V. said, "Now that Graphileon includes support for AnzoGraph, it has become easier for companies to build analytics and visualization solutions with RDF. This is crucial for many organizations that operate in the financial and health sectors because they rely heavily on standards like FIBO, CDISC, and HL7/FHIR. Running Graphileon on top of AnzoGraph, with its support for RDF and SPARQL, will dramatically increase the ability of application designers and data analysts to quickly provide analytics value to their organizations."