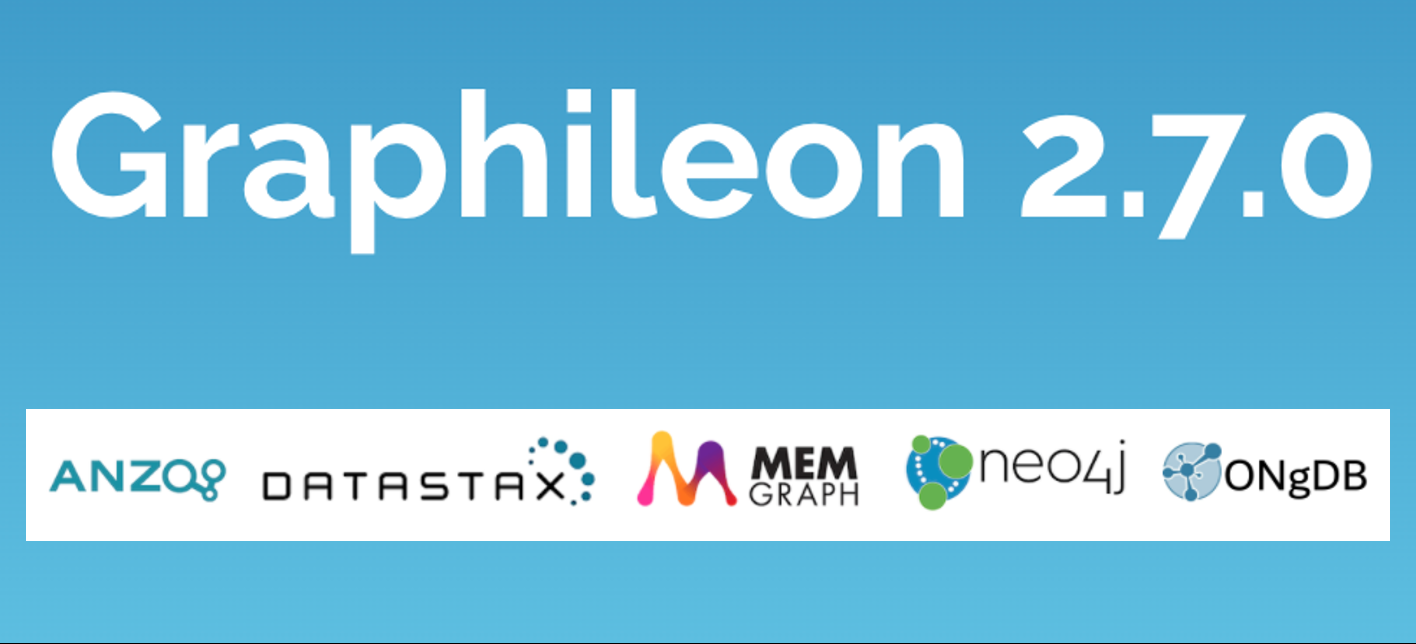 Today we proudly release a new version, 2.7 packed with a lot of new features, and with support for a wider range of graph stores.
We've created a video that takes you through the new and updated features of this version.
If you want to try it or use it for your personal projects, please use this form to get a link to download the free Personal Edition.
Installation should be easy, but we made a number of videos available anyway. The first one shows how to install Graphileon and access two Neo4j 4.* databases in Neo4j Desktop.
The next two videos show you how to set up Graphileon 2.7 with Memgraph Cloud on Windows 10 and with DataStax Enterprise Graph on Linux.
We're looking forward to your feedback! If you run into issues, please send an e-mail to issues@graphileon.com.
---