Each year, the Oranje Handelsmissiefonds awards a prize to a small number of Dutch SME that seek to increase their international customer base. Winners distinguish themselves by their financial track record, international business potential, scalability of their operation and innovative power.
Today we proudly announce that we were awarded the prize for the 2019 edition!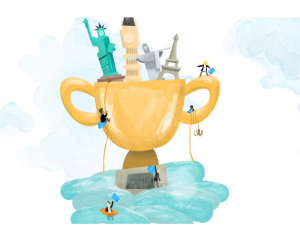 About the Oranje Handelsmissiefonds
The Oranje Handelsmissiefonds is an initiative by ING, KLM, MKB-Nederland, evofenedex and the Dutch Ministry of Foreign Affairs in collaboration with the Netherlands Enterprise Agency. Since King Willem-Alexander took to the throne on 30 April 2013, his interest in expanding and lending royal support to trade missions has marked a turning point. His interest is a boost to international trade for the Netherlands. Now is the ultimate time for startups to combine their initiatives with the knowledge and experience of established companies and go global.
---